Neil Moye has been farming in Greene County for over 28 years. He, along with his brother David, started farming row crops and then diversified into livestock including hogs, turkeys and cattle. Neil, his wife Jackie and children: Holly, Brantley and Daniel along with David, his wife Sheri and children: Landon, Davis and Ashlyn all are heavily involved in the daily operation of the farm and dairy. They bring this same commitment, involvement and love to Simply Natural Creamery.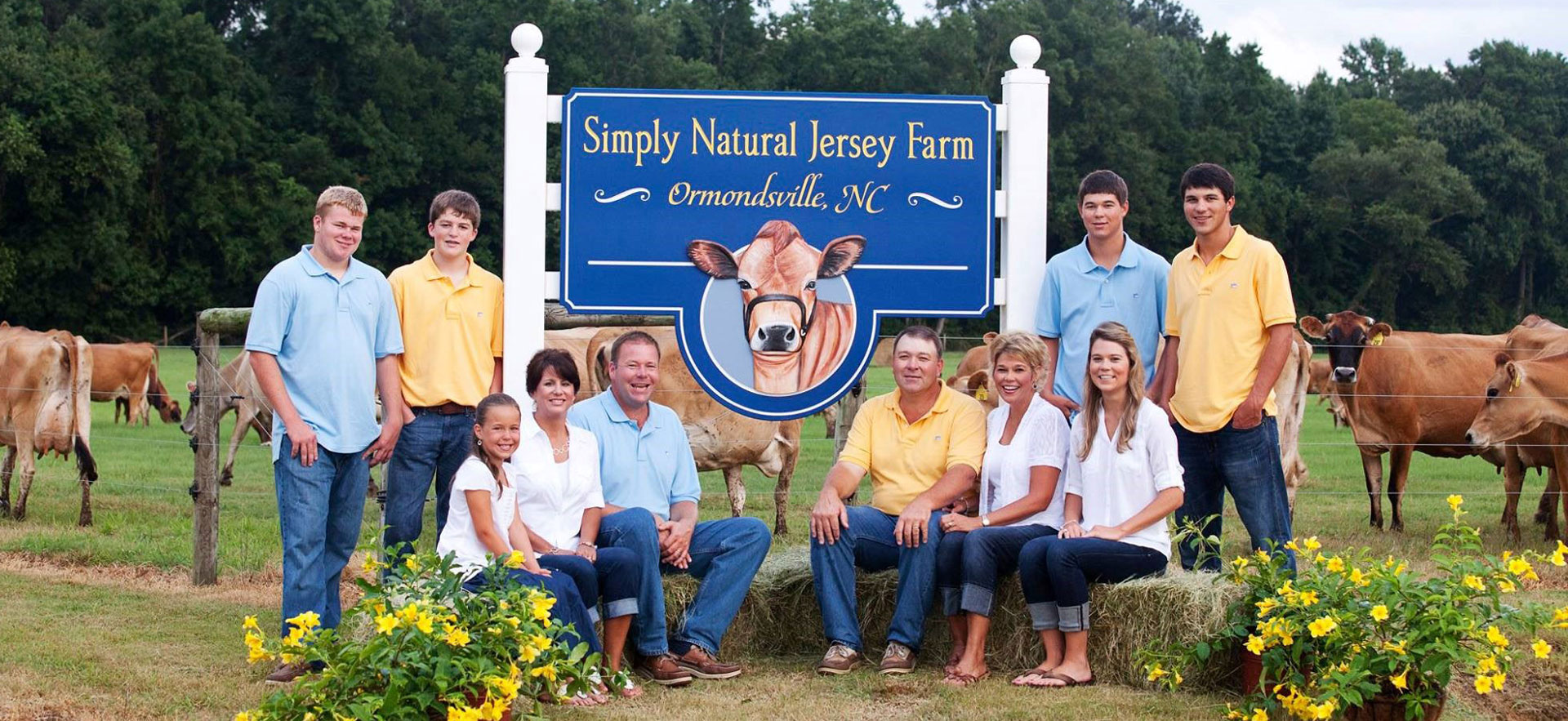 160 cows milked and 8,000 gallons of milk processed weekly
Learn More
---
From our family farm to your family
When their children were young, the Moyes wanted them to learn about livestock and how to properly work with and care for them. They picked Jersey cows because they were more docile for the kids to work with and they provided higher quality milk. Daisy and Carrie were their first cows and the kids learned to feed, handle and milk by using a bucket milker. As the children grew older the Moye's love for Jersey cows did as well. The quality of Jersey milk and their adaptability to grazing and the climate of eastern North Carolina made them a perfect fit. The Moyes wanted to be able to provide others with a local, natural, quality product. The idea for Simply Natural Dairy and Creamery was born.
Simply Natural Creamery is exactly that.....Simply Natural. Our cows live in a NATURAL environment. They are not confined on concrete all day. They roam, graze and lounge NATURALLY in our pastures. They eat NATURAL food, which is all grown right here on our farm. The NATURAL, higher quality milk that comes from Jersey cows combined with the healthy, NATURAL lifestyle of our cows make SIMPLY NATURAL products have a NATURAL taste that is simply delicious!